Hi
My name is Andrew Dearnley and I bought my first Range Rover in 2011.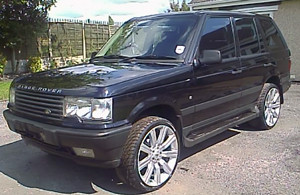 During the first 3 months of owning this vehicle I encountered most of the problems associated with Range Rovers; one of them being that the air compressor piston seal had worn out.
I managed to source a new one from an aftermarket internet supplier due to the fact that Land Rover did not supply repair parts for these units.
Unfortunately, to my astonishment, this newly acquired seal only lasted a week!
I investigated the problem and saw that the design of the seal and the material could be improved
Using my many years of experience as a time served Ingersoll Rand Compressed Air Products NC/CNC machining technician and more recently as a custom seal manufacturing technician for a well-known UK company supplying custom seals to industry – I manufactured my own seal, which I'm pleased to say, performed tirelessly.
In June 2013 I decided to invest in machinery and become self-employed as LandyAir, based on the fact that there was a need for quality 'do it yourself ' compressor repair products for many types of vehicles, so helping customers avoid expensive main dealer repair costs.
I'm particularly proud of our design & development repair kit for the Land Rover Discovery 3 & Range Rover Sport vehicles as there wasn't any other repair solutions at that time!
Due to the success of that product we tried to Trademark our LandyAir name in January 2015. After many months running through the process we were made aware that Jaguar Land Rover had acquired the trade mark Landy in 2014 and we could sadly no longer use Landy in our name, so unfortunately we had to change our name to 4X4AirSeals.
We continue to improve our products and maintain high standards of service.
Signature